How to get the most out of working with influencers
Influencer marketing has grown in popularity over recent years, with many claiming it as an effective way to boost brand awareness as well as increase sales and likability for your brand.
54% of people saying they would purchase a product following an influencer recommendation, and 45% of people saying they would follow a brand after reading an influencer's sponsored post, it is clear to see that consumers place a lot of trust in influencers. So much so that 70% of teenagers trust influencers more than traditional celebrities.
However, like with all marketing strategy, appropriate planning is required to ensure that both your brand and the influencer benefit from the partnership. So here goes.
STEP ONE: SELECTING THE RIGHT INFLUENCER
Selecting the right influencer to represent your brand is key to a successful campaign. In order to choose correctly, it is important that you know your target audience inside-out. This will guide you when selecting an influencer that is able to reach this demographic. Beyond this, in order to deliver an authentic campaign, it is essential to choose an influencer with a personality that reflects your brand identity.
STEP TWO: USING THE RIGHT PLATFORMS
Once you have selected an influencer, it is important that you tailor your content across specific platforms in order to get the best possible engagement on each. The four best performing platforms for influencers are Instagram, Youtube, Snapchat and Facebook.
Each of these platforms deliver different audience demographics and so different content works better on specific platforms. While Instagram is heavily used to build a loyal following through imagery, Youtube penetrates a deeper connection with audiences through long form video content. Snapchat is most effective at reaching younger audiences in the moment, and Facebook is utilized for widespread sharing of posts.
With the emergence of video app TikTok in recent years, it has become a new way for influencers to market products or promote brands through short video clips that mostly target the Gen Z audience demographic.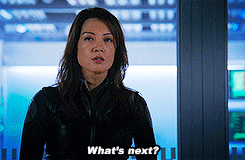 STEP THREE: VALUABLE POSTS
No matter which platforms are used, the key is striking the correct balance between your brand and your influencer so that you both understand each other's values and can create posts that reflect that.
With a well-designed and well managed campaign, the exposure gained through your influencer can be marketed to an even wider audience. This can be achieved through promoting your campaign, synchronizing influencer content with your own to boost activity, and by tracking and measuring your performance to develop insights into what is successful and what isn't.
Are you looking to include an influencer in your next campaign? We boast an extensive list of sports stars, YouTubers and social media icons that could be perfect for your next campaign. Get in touch for more info.